Activities in Turkey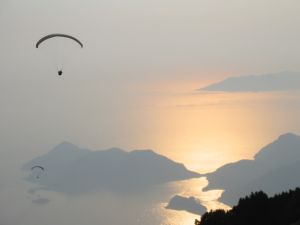 With the variety of landscapes and geographical regions, Turkey is a country where you can do all sports and activities you can imagine. You can paraglide over the Dead Sea, do scuba diving in Antalya, rafting in River Coruh, yachting in the blue coastal line, hot air ballooning in Cappadocia, mountaineering in mount Ararat and hunting in the national parks of Turkey. You can also play golf, explore caves, ski on the mountains, visit hot springs and spas, enjoy the national parks, view the wild life or travel the green plateous of Turkey.

In this part of the website, we give tips and guidelines of the major activities in Turkey.