Adana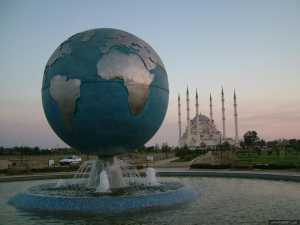 Adana is the fourth largest city in Turkey, an agricultural hotspot, a place steeped in history and a booming presence in the Turkish economy. It may lack the glitz and glamour of Paris and the hustle and bustle of New York, but it portraits a slice of authentic Turkey.

The capital of Adana province, Adana lies in the southeastern part of the country, on the right bank of the Seyhan River and about 19 miles from the sea and 584 miles northwest of Istanbul. Adana's geographic importance is heightened by the proximity of NATO's Incirlik Air Base, a mere 12 km to the east.

However, Adana's major claim to fame is the gateway to the fertile tracts of the Cilician Plains. Adana is home to a wide variety of fruits like apricot, grapes, olives and many citrus fruits. An agricultural hub of Turkey, it also produces cotton, wheat, barley and tobacco.

Adana also holds a commanding position in Turkey's economy with the flourishing textile, tanning, wool and the food processing industries.

Adana enjoys a favorable climate throughout the year. Coupled with it are its venerable antiquity, a rich historical ambience, statuesque architecture, exotic cuisine, modern hotels and a host of quiet getaways, which make it an ideal holiday destination for the entire family. You just cannot have enough of Adana.