Afyon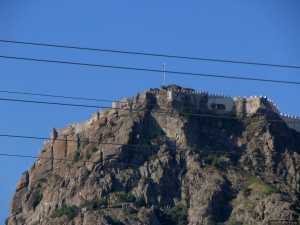 Afyon, a city in western Turkey holds considerable historical, military and industrial significance. Traditionally a haven for tourists seeking peace, carpets and Turkish Delights, it is now attracting a new breed of visitors looking for some global standard spa services amidst breathtaking scenery.

Afyon goes by various names. Afyon means poppy, which is plentiful around these parts. It is also known as Afyonkarahisar, meaning black opium castle in Turkish. Archaic spellings of this name are Afium-Kara-hissar and Afyon Karahisar. Another name is Karahisar-i Sahip.

Getting to Afyon is easy for there are bus services to the city from all parts of Turkey and especially from Istanbul. Trains plying between Izmir and Ankara, Istanbul and Konya also halt at Afyon. So the city is well connected by rail too.

Beauty, birds, history, relaxation, scenery, serenity, culinary excursions and carpets. You name it and Afyon has it. Afyon is definitely the place to be when in Turkey.