Aksaray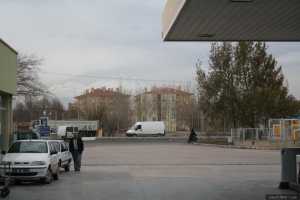 Aksaray in the Central Anatolian region of Turkey was once on the ancient silk route and therefore it was an important trade center of ancient times. Today Aksaray is an important tourist attraction with its curious mix of nature and history.

There are many good guesthouses, hotels and restaurants in Aksaray. Most of the hotels are in the old city, close to places of tourist attraction. It does not take you more than 30 to 40 minutes to reach any of these places from a hotel by bus. The Grand Eras Hotel, Hotel Karavalli and Karballa Hotel are some places where you can stay.

Aksaray lies at the intersection of roadways from east to west and north to south. Most tours of Capadocia pass by Aksaray. The only way to reach Aksaray, though, is by bus or car and it is only two to four hours drive away from the other major neighboring cities of Ankara, Kayseri, Nigde, Konya, Nevsehir or Kirsehir.

So, the next time you are on a tour of the Cappadocia region, do not forget to stop by Aksaray and buy a piece of the famous Taspinar's rug.