Antalya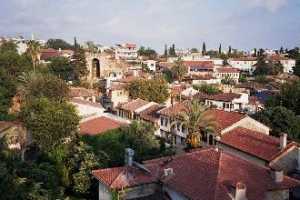 The Antalya region of Turkey could well be the most deserving choice for your summer vacation travel plans. Treat yourself with a vacation in the lands of unparalleled beauty, historical charm and cultural richness.

Antalya offers you a typically Mediterranean flavor in its climate, landscape and over all atmosphere. You can experience the best of both Mediterranean beauty and Turkish diversity in your vacation to Antalya. The place is justly called the Turkish Riviera due to its natural and archeological wealth.

Antalya is a comprehensive tourist destination. With its versatile attractions it can surely be a memorable summer travel option. It is well connected to the rest of Turkey and can be reached by sea via ferryboat services. Antalya also has an international airport with flights to several major cities.