Aphrodisias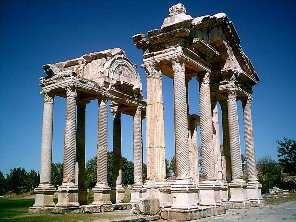 If you like rummaging through ancient history and prehistory and if you aspire to being a relic hunter then there is no better place than Aphrodisias. Named after Aphrodite the Greek goddess of love, Aphrodisias literally means the City of Aphrodite.

Aphrodisias's history dates back to the Early Bronze Age to about 2800 B.C. It is hailed to be the most interesting archaeological site in the Aegean region and it used to be the capital of Lydia.

So, what are you waiting for? Take out the old hat, your Khaki shorts and those sunglasses, for who knows you could be the next Indiana Jones at Aphrodisias.