Aydin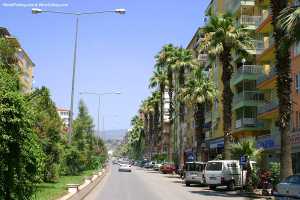 Aydin is the capital city of Aydin province in western Turkey. The present population is 143,267. It is at the center of the fertile Menderes valley. Today it is one of the major cities of Turkey's Aegean region enjoying a prosperous and rapidly growing economy. Its modern industry caters to the domestic market. The agricultural sector produces the world famous Turkish figs, olives, strawberries and cotton. The region has been producing figs since ancient times.

This fertile region has been the cradle of several civilizations. The hand of history therefore hangs heavily on this place, leaving no visitor untouched.

The climate is hot with temperatures averaging 35 degree C in summers and 19 degree C in winters.

Aydin is well connected by road and rail to all parts of Turkey and is therefore an easily accessible holiday destination.