Balikesir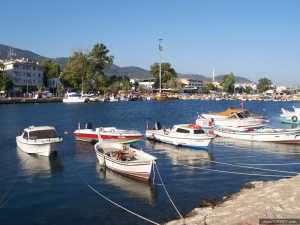 Balikesir, with a population of 240,000, is the capital of Balikesir province of Turkey. The city itself is a tourist attraction but is also used as a base to see the famed beauty of the countryside, especially the Kazdagi or Ida Mountain.
This province is dotted with lovely little towns. Its lush greenery and long beaches on the Aegean and Marmara coasts, gently lapped by clear deep blue waters offer everyone a wonderful and relaxed retreat. Home to many civilizations, this Anatolian region is a treasure house of historical remains.
History
Around the year 1AD, the city was the Roman town of Hadrianutherae. After seeing through the Byzantines in 1300 it was an important town in the Turkmen Karasi emirate. In 1350 AD, it became part of the Ottoman Empire.