Bartin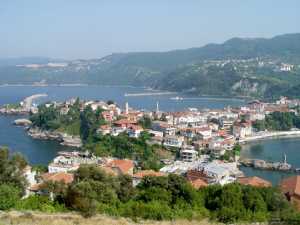 Bartin is a small province located on the Black Sea coast. Bartin city is its capital. It is one of the newest provinces of Turkey. The province has a temperate Black Sea climate with hot summers and chilly winters. It gets a lot of rain giving the place its greenery and exceptional beauty.
The province has several towns of historical interest and numerous ancient sites well worth a visit.
History
The Gasgas tribe till 1200B.C inhabited Bartin. Then came the Hittites, Frigs, Lydians, Persians and Greeks. After the Roman and the Byzantine rule, the region came under Seljuk rule between 11thand 13th centuries. In 1392 it became part of the Ottoman Empire.