Bayburt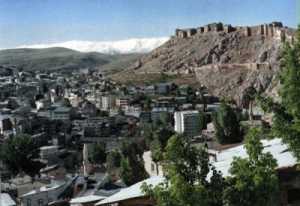 Bayburt is a small wonder. This small capital of the Turkish province of Bayburt is where time has stopped. A strategic point on the famous 'Silk Route', Bayburt has been the rendezvous of the 'East' and the 'West' in the past. Visited by Marco Polo and the celebrated Turkish excursionist Evliya Çelebi, mentioned by Xenophan in his book, "Anabasis"- the city had always been in the eye of the world.

Situated in the rolling steppe and low mountains of the high Anatolian Plateau, Bayburt is courting history.

It stands on both side of the Çoruh Nehri in the shadow of its great fortress, partly destroyed in 1829. The main mosque, the Ulu Cami, was built in the 16th century.

Hotels rated in between one and three stars are here for every type of requirement.