Bingol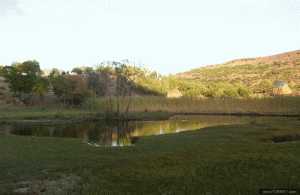 Bingol, the land of thousand lakes is situated in the Anatolia province of Turkey. Till the year 1950, Bingol was popularly referred to as Capackur. Bingol is suitably located amidst wonderful highlands and is surrounded by icy glaciers. In recent times, Bingol has become a popular tourist attraction magnetizing a large number of nature loving and sport loving individuals each year.
Bingol is 144 kilometers east of Elazig, and it situated in the high region of the widened and massive Eastern Anatolian Plateau. Kalatepe Peak is Bingol's highest peak on the Bingol Mountain, very close to the town of Karliova. This particular spot is truly a magnificent destination to have a perfect view of the rising sun especially between the 15th of July and the 15th of August.
According to the last analysis done in the year 2000, Bingol had a population of 68,876. Unfortunately on 1st May in the year 2003 a devastating earthquake squashed the entire area killing 100 and injuring around 1000 inhabitants of Bingol. The majority of the people living in Bingol are Kurds.
The economic and financial status of Bingol mainly rests upon livestock raising and agricultural produces. The harsh climactic type of Bingol mainly supports the growth of grains in the surrounding agricultural areas.
The climate is predominantly terrestrial in which the summers are hot and dry while the winter months are fairly cold and snowy.
History of Bingol
Bingol is originated under the dominance of the Uratians and then was further continued under the supremacy of the Persians, the Seljuks followed by the Ottomans.

The ruins of these civilizations excavated at different sites of Bingol bear the testimony that from ancient times Bingol had a very rich cultural and historical background. The main place of excavation has been the remains of a medieval fortress based at the heart of the city center.