Cankiri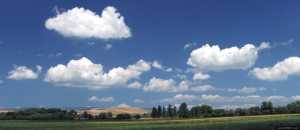 Cankiri is a small historical town, located in the Cankiri province of North-Central Turkey. Situated at an elevation of about 800 meters from the sea level, Cankiri is nestled in the bosom of a rich valley that is abundantly watered by the Aci River (a tributary to Kizil River). This small town lies some 140 km Northeast of Ankara and has a population of about 60000 (2004). This little cozy town is far off from the maddening crowd and therefore a great choice for a relaxing vacation.

The ancient name was of Cankiri was Gangra In fact, name wise, "Cankiri" has a lot of predecessors like Gangra, Germanicopolis, Changra, Kandari or Kanghari. The city of Cankiri is quite well connected with its neighboring urban culture by rail and road. The town lies on the Ankara-Zonguldak railway line and is surrounded by Ankara (Southwest), Zonguldak (200 km Northwest) and Kirikkale (100 km South).

The ancient profession of this region was salt extraction, which is pursued till date, but in a small scale. Agriculture is important and the produce includes grain and fruits. Silky wool from Angora goat is also produced to a large extent and is used in the making of Mohair.

If you want to relax for a few days away from the hubbub of busy city life and enjoy the natural splendor, Cankiri province of Turkey might be a good option.