Cappadocia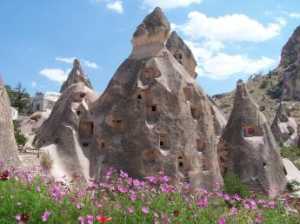 A fertile region between the two volcanoes - Hasan Dagi and Erciyes Dagi, lies the region of Cappadocia. Known as Cappadocia in the ancient times, at present it is informally called the Kapadokya. The town lies to the east of Konya, and is surrounded by the Nigde in the south, Kirsehir in the north, Kayseri to the east and Aksaray to the west.

There is a mention of Cappadocia as a large and important Roman province in the Bible's New Testament. However, this Central Anatolian region has been important since Hittite times, long before the time of Jesus.

Cappadocia is the cradle of one of the oldest civilizations of our world and the birthplace of many mysteries and legends, almost as if it is not real. Any travel lover would surely love to explore this fantastic place.