Denizli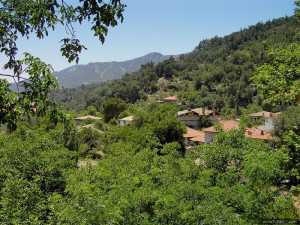 Denizli lies in the Aegean region of southwestern Turkey. Nestling against high mountains near the Meander River, it is the capital of Denizli province of Turkey, and has a population of 275480 according to the 2000 census. The surrounding fertile valley and extensive forests, together with its archaelogical wealth makes it a great attraction for tourists. Modern Denizli is a city of hotels, parks and broad streets.
Although Denizli lies in the Aegean region, its location in the inner region spares it largely from the Aegean climate. It has a terrestrial climate and is fanned by winds from the sea. The winter is warm and rainy.
Denizli is well connected by road to all regions of Turkey. By rail it is connected to Ankara, Istanbul and Izmir. The rail route to Izmir runs parallel to the 180 kilometers long Denizili - Aydin - Izmir highway. The airport at Cardak county center is about 70 kilometers from the city center.
Denizli can be an attractive stopover while traveling between the major provinces of Turkey. By and large it has everything a tourist wants. But it has something you will not get anywhere - the natural wonder of "white frozen castles" of
Pamukkale
.