Erzincan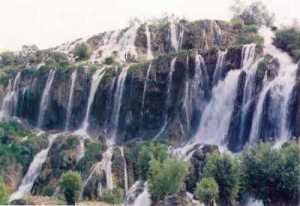 Turkey is an enchanting and eclectic land where history, culture, landscape, religion, sports and cuisine blend to give rise to a heady and unforgettable experience. Every nook and cranny of this amazing land bears a stamp of authentic Turkey and Erzincan is no different.

Erzincan (also Erzingan or Erzinjan) is situated in the eastern part of Anatolia and is the capital of the Erzincan Province. It lies 688 kilometers east of the Turkish capital city of Ankara. Geographically, Erzincan is strategic because it lies atop a seismically active fault line and has been witness to many catastrophic earthquakes over the years.

Erzincan is variously connected by railways, flights and buses to other parts of Turkey. There are daily trains plying between Erzincan and Divrigi, while the airport is conveniently located only 7 kilometers from the city center.

Erzincan has been through a devastating earthquake in March 1993. But the feisty city has sprung back to life with renewed vigor and strength. A visit to this city never fails to demonstrate the determination and vivacity of its people and the quiet pride in their heritage. But it is only to be expected of a city where nature resides in all her glory, history is preserved with loving care and modernity comes with a lively and soothing flavor.