Erzurum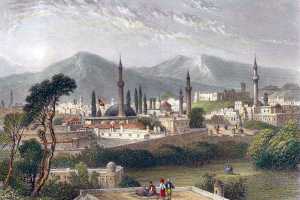 Throughout the ages, Turkey has been the hub of art and architecture and the people here take immense pride in their rich heritage and historical lineage. The country has been invaded and inhabited by many races. Thus, it has come to represent a splendid melting pot of varying strains of cultures. Erzurum is such a quintessential Turkish city of wonders.

Capital of the Erzurum Province, Erzurum is in eastern Anatolia. The largest city in eastern Anatolia, Erzurum lies atop a plateau and enjoys an extreme continental climate where the average temperature in January plummets to minus temperatures.

Erzurum is the commercial, agricultural and transportation nucleus of the region of Anatolia. Lying amidst fertile tracts, the city produces bounties of wheat, barley, millet, sugar beets and an assortment of vegetables. It is also a thriving market for livestock and leather products. Being a transit point for rail, road and air travelers ferrying to eastern Anatolia, further contributes to its importance.