Mediterranean Highlights of a Fethiye to Olympos Blue Cruise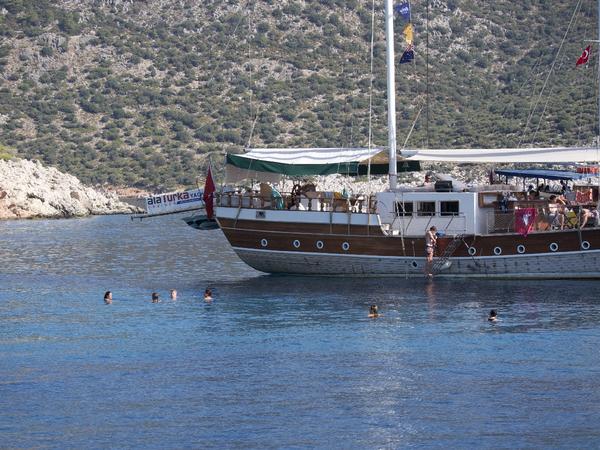 Perhaps you have heard of the traditional
Sail Turkey
gulet ships that cruise along Turkey's Turquoise coast. If you have, you most likely know that the route from Fethiye to Olympos (and Olympos to Fethiye) is one of the more popular routes with some of the most stunning highlights you can find along this part of the coast.
The route runs in both directions making it ideal for those who want to choose where to begin their journey. Whether you first find yourself in Fethiye after arriving via Marmaris or Dalaman International Airport, or if you first make your way to Olympos via the sunny city of Antalya (bus station or Antalya International Airport), this cruise route is available from either starting point every week during the summer tourist season.
When booking your cruise, it is important to also consider if a cabin cruise or private charter is the right option for your and your travel companions. Not only is this route scheduled as a regular cabin cruise option throughout the season, it is also an option for larger groups looking to book a private yacht for a week or longer. Regardless of which option you choose, you will have the opportunity to explore the Mediterranean highlights of Oludeniz, Butterfly Valley, St Nicholas Island, Kas, and the Sunken City of Kekova. Read below to learn more about these incredible destinations.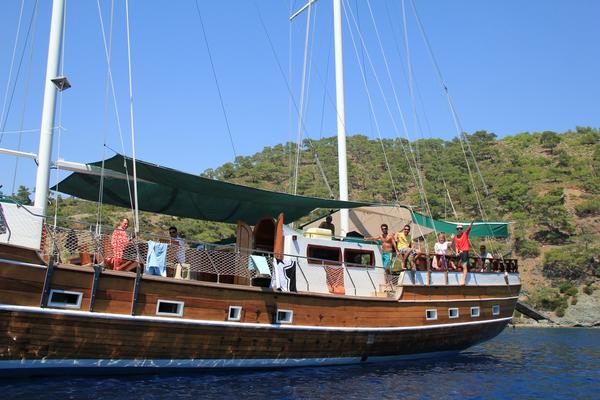 Mediterranean Highlights
Oludeniz Blue Lagoon - The Oludeniz Blue Lagoon is the most photographed beach in all of Turkey, particularly by paragliders who make the famous jump from Babadag mountain. If enjoying this destination from the air is not of interest to you, it is equally memorable to relax on board or swim ashore to sit in one of the seaside cafes or sunbathe on this beautiful stretch of beach.
Butterfly Valley - Butterfly Valley is one of the most impressive natural wonders in all of Turkey. This ravine is a deep, 2,000 meter drop into a coastal valley where turquoise sea meets white sand. The valley is home to many species of butterflies and has remained untouched by tourism due to its hard to reach locale.
St Nicholas Island - For the perfect place to watch a Mediterranean sunset, be sure to disembark here and make the short climb to the highest point of the island, where you will wander among the ruins of Byzantine churches before finding a relaxing spot to watch the summer sun descend behind the mountainous horizon.
Kas - With an unhurried ambience, beautiful and winding cobblestoned streets, and small and welcoming boutiques and cafes, Kas is a relaxing destination along this route. In addition to spending the day wandering the shops and sipping a cool drink at a seaside cafe, gulet passengers will also have the opportunity to suit up and dive in a nearby bay which is known as one of the best scuba diving spots in this area. The underwater wildlife is not to be missed and divers of all levels are welcoming to enjoy this additional excursion.
The Sunken City of Kekova & Simena Castle - For a taste of the local history (of which there is much to explore), the Sunken City of Kekova and Simena Castle are worth exploring. Simena Castle is located high above the village of Kalekoy and will test your endurance as you climb the steep streets to the top for an incredible view of the bay. You will see Kekova island in the distance and following your visit to Kalekoy, your captain will slowly cruise just above the Sunken City so that the ruins will come into clear view just below the clear blue water.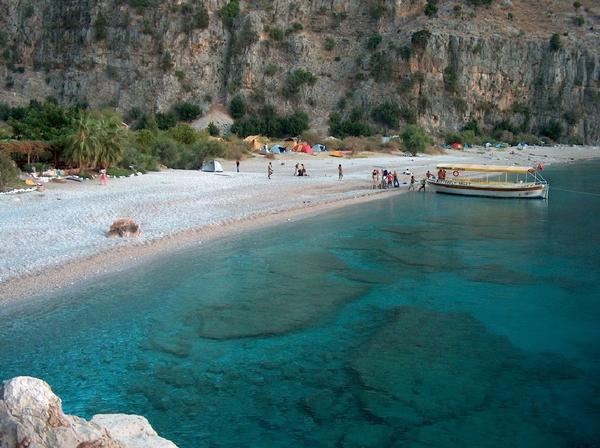 Life On Board
Gulet cruising is unmatched by any other holiday experience and although the destinations are incredibly beautiful, Life on Gulet is yet another highlight of this unique kind of holiday. Enjoy fresh food three times a day, swim at sunrise, sleep under the stars, try different watersports, and let loose with a night out at Smuggler's Inn. There is something for everyone and even the time spent cruising from place to place is all part of this extremely enjoyable and relaxing experience.

Join Alaturka Yachting & Travel on your next Fethiye to Olympos blue cruise and experience these top Mediterranean destinations and all of the perks that come with days of cruising along Turkey's incredible Turquoise coast.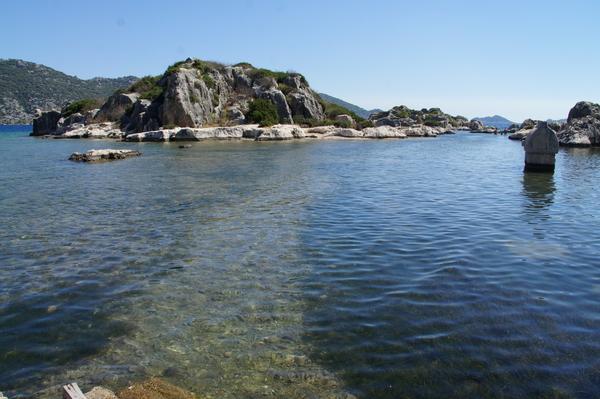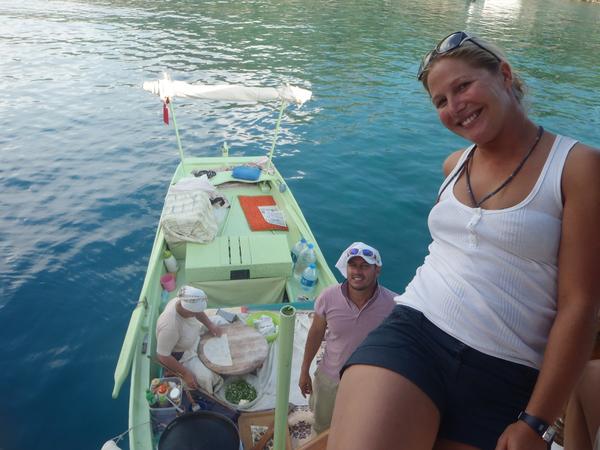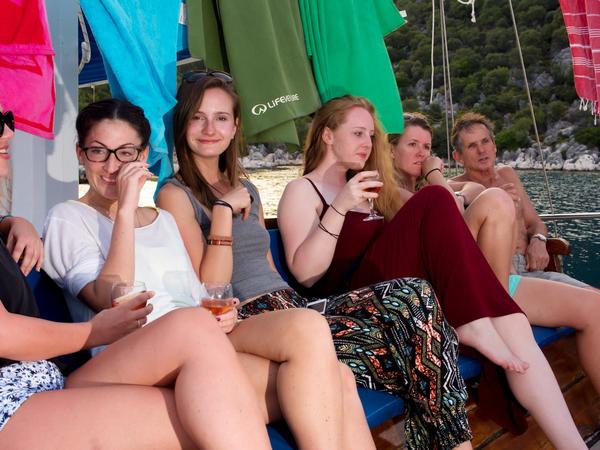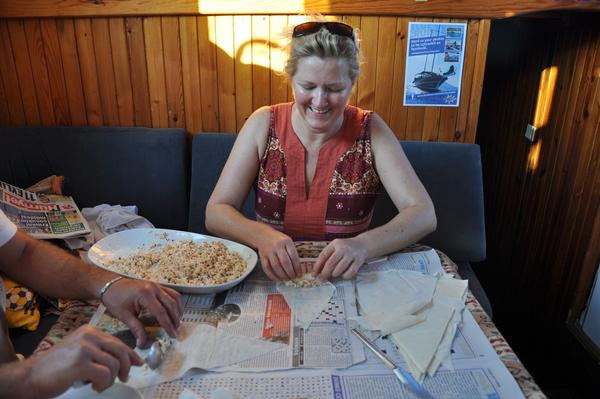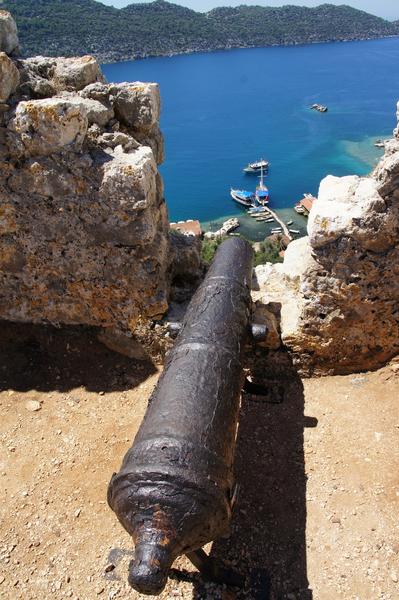 Written by Saskia Layden for Alaturka Cruises