Formula 1 in Istanbul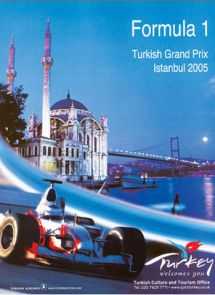 Turkey is a recent entrant in the Formula I circuit and the spanking new racing circuit in Istanbul is comparable to any other track in the world and well worth a visit. The Formula I circuit in Istanbul made a debut in the racing calendar in 2005. The all-purpose circuit was designed by the famous German architect Herman Tilke of the Sepang, Bahrain and Shanghai track fame. The spectacular track is one of the greatest racing tracks and has been lauded by Bernie Ecclestone as the best track in the world.

Although new in the racing calendar, the Formula I racing in Istanbul has been carefully designed to beat the best in the world and is fast gaining in popularity. Be sure you do not miss the action next time.