Grand Bazaar (Kapali Carsi)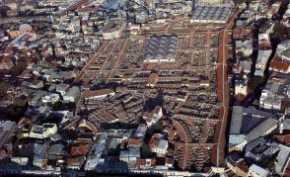 Located at the heart of Istanbul, the Grand Bazaar (Kapalicarsi, in Turkish) is Turkey's largest enclosed market. It is also one of the largest among its kind in the world.

The Grand Bazaar is a maze of more than sixty lanes and by lanes dotted with innumerable shops selling practically everything under the sun. The Bazaar is a colorful place, and with peddlers shouting their wares and customers bargaining, it is always abuzz with activity.

The Grand Bazaar in Turkey dates back to 1464 to the times of Sultan Mehmed II "The Conqueror". Through the ages, the Bazaar has been ravaged by numerous fires and earthquakes and has undergone extensive renovation.

A visit to the Grand Bazaar offers a unique shopping experience steeped in the flavors of Turkish life and culture. It is no wonder that the Bazaar gets 250,000 - 400,000 visitors each day.