Hagia Sophia (Ayasofya)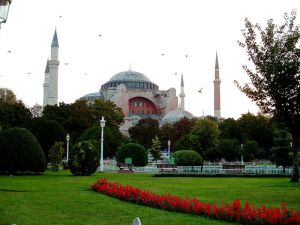 Hagia Sofia, which is Greek for The Church of Holy Wisdom, is a museum that had once been a church and a mosque, and is situated in the Turkish city of Istanbul. Grand as the edifice is, its history is the stuff that legends are made of.

The Hagia Sophia is not only one of Turkey's national treasures, but one of the greatest monuments of the world. Its rich heritage and breathtaking beauty hold magnetic charms for the history buffs, the art connoisseurs and the lay tourist alike.