Isparta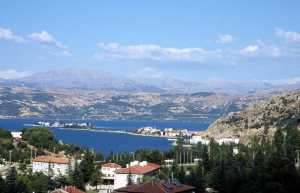 The confluence of fragrant roses and beautiful waters of peaceful lakes in the Mediterranean region is what Isparta is all about. While major part of the landscape is plateaus, Isparta is lined by impressive caves. This town is a major attraction for its biblical tourism. So pack your bags and be off to this place full of charm and mystique.
Isparta's summers are dry and hot and winters are cold and rainy. The lakes surrounding Isparta have a considerable effect on the climate. Raining and snowing in winter and spring months are common in Isparta.
History
Isparta was once a part of the Byzantine Empire. In the late nineteenth century, Muslim refugees from Balkans settled in Isparta. The Bulgarian refugees who bought the knowledge of rosewater production with them. Rosewater production and carpet making are the main economic activities of this place. Sulemaqn demerel, former Prime Minister and President of Turkey was born close to Isparta.The last decade of the Islamic thinker Said Nursi's life was also spent here.