Kemer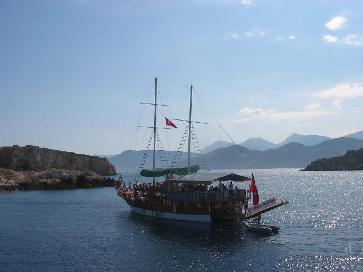 Kemer is an ideal choice for your summer travel to Turkey. This scenic Mediterranean coastline serves as a strategic point for visiting many other historically important places and offers a vacation loaded with modern luxury and style.

Kemer is a newly built city, which has been designed specifically to cater to the needs of tourists. Situated 35 km southwest of Antalya, this resort city is teeming with classy hotels, restaurants, bars and clubs. So, who said a summer vacation to a historically rich destination is bereft of modern razzmatazz? Just travel to Kemer and experience the best of both worlds!

Kemer is a pivotal spot for enjoying the best of Turkey. Your summer vacation will be enriched by idyllic views of seacoasts, historical ruins and a lot of happening markets and clubs. It is a complete package that Kemer has to offer to every tourist. Kemer abounds in a variety of transport modes like taxi, mini bus, coach or privately hired cars. So just, pick the one that suits you best and set out to feast on the Turkish attractions.