Kilis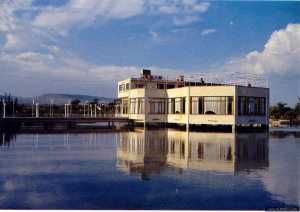 The ancient city of Kilis in the South Eastern Anatolia Region of Turkey at the Syrian border is an interesting destination. With bountiful attractions in the forms of the natural beauty of the terrain, the scattered historical ruins and its mouth-watering cuisine, Kilis has everything to satiate your travel-thirst.

Kilis lies in the Mediterranean climate zone; therefore, you can expect hot, dry summers and cold, humid winters.

Lying on the main highway running between Aleppo in Syria to Gaziantep, Kilis is within easy reach. It is well-connected to the other major Turkish cities via roadways. The nearest airport is Gaziantep (at a distance of 40 km).

Do not forget to collect souvenirs and take snaps of Kilis by any means, for your friends are sure to ask for some on your return!