Konya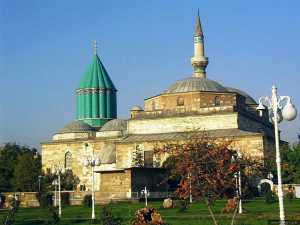 Anatolia, one of the territories of Turkey to have a majestic variety of places, is also the location of Konya town - capital of the largest province of Turkey, Konya. Situated on a plateau this city has a strong religious lineage that suits its take as the most conservative city of Turkey. Legends, myths and an extreme climate makes this city and the best time to visit it is in spring and autumn.

Konya has a vibrant historical record starting from the Prehistoric Age, with remains that date back to the 7th millennium BC. The ownership of the city changed hands between the Hittites, Phrygians, Persians, Lydians, Iskenderuns, Bergamas, Romans, Byzantines, Seljuks, Mongols, Karamanids and the Ottomans. There was a brief occupation by the British in the early 20th century and by the Italians as well, but final independence was achieved in March 1920.

Konya is accessible by road from Istanbul, Nevsehir, Izmir, Ankara, Antalya. By rail Konya can be reached from Istanbul, Afyon, Adana, Isparta and Gaziantep. There are daily flights connecting Istanbul with Konya.

Konya cuisine has a large number of soups made from tandir, lentil, okra, vermicelli and milk. For the non-vegetarians there is the firin Kebap or oily roasted mutton and etli ekmek or pide topped with meat.

Apart from handmade carpets and kilims, local products of Mevlana are also available as souvenirs and memorabilia.

In your journey through Turkey, Konya holds surprises and delights that enliven the mind of the traveler, and you would not want to miss it.