Kutahya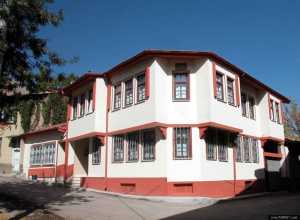 Kutahya (Kur-TAHH-yah) is a small province of western Aegean Turkey that lies on the Porsuk River and shelter a population of around 170000. Situated at height of 930 meters above the sea level, Kutahya is the capital of the Kutahya province and is nestled beneath a ruined hilltop fortress. The largest town of the region is Tavsanli.

You can reach Kutahya by bus, car or train though the train connection is not that good. The nearest airport is Afyon. The city is well connected by railroad with Balikesir (250 kilometers West), Konya (450 kilometers south-east), Izmir (334 kilometers West) and Ankara (300 kilometers East). If you come from Istanbul then you can avail a ferry to cross the Sea of Marmara and then catch a bus from Yalova or Bursa.

The most famous and mouth watering delicacy of Kutahya is Gediz Earthenware. The recommendable hotels of this region are Gonen Hotel, Tutav thermal Hotel and Hotas Hotel.