Mugla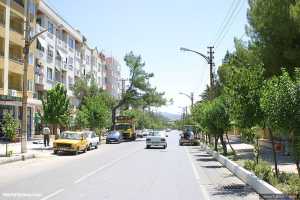 Mugla, a town of 48000 is the capital of Mugla a southwestern Turkish province. Mugla town is situated 20 kilometers inland at an altitude of 670 meters and makes for an attractive tourist destination.

The province stretched along Turkey`s Aegean coast has several famous holiday resorts drawing large numbers of tourists. The attraction of these resorts lead to much of the province being ignored. Poor roads also isolated the region, which developed its own peculiarities. Efforts are on to open up the rest of the province to tourism. After agriculture, tourism is now the most important economic activity in the province.

Mugla is well connected by road to all parts of Turkey. You will have to take mini buses to travel to places off the main highways and to remoter outlying regions. Marmaris has the nearest airport. The Bodrum and Dalaman airports can be used for arrival.