Nigde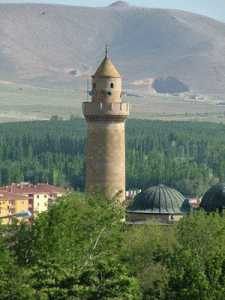 Nigde, a town of 80,000 inhabitants is the capital of the south-central Turkish province of Nigde. Situated at an elevation of 1250 meters the city has been traditionally controlling trade from southern Anatolia to inner Anatolia and the Black Sea coast. The town, which is in the southern Cappadocia region, lies in a valley lined with volcanic peaks.

Nigde, it is believed, was once the site of the Hittite city of Nakida. After the destruction of the Tyana, by the Arabs, Nigde took control of the trade of the region. In the late 11th century, Nigde was a prosperous town under the Seljuks. The town was destroyed in the war between the Turkmen of Karaman and Mongols. Nigde lost its importance after coming under Ottoman rule.

Nigde is linked by rail and road to Ankara, Adana and Kayseri. The nearest airport is in Neveshir, which has two flights a week to and from Ankara. There are several daily flights between Adana and Ankara and Kayseri and Ankara.