Osmaniye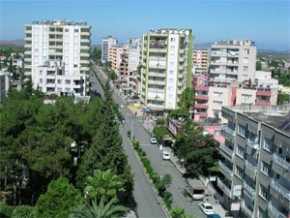 Osmaniye cannot boast of its antiquity, as it is one of the contemporary towns of Turkey. It is situated at the southern most part of the country, just north of the Gulf of Iskenderun in the Mediterranean Sea. Quite recently, Osmaniye was a district of Adana but in 1996 it attained the status of a province. The approximate population of Osmaniye is 190,000 and is still expanding.
Osmaniye experiences a Mediterranean type of climate and thus can surely boast of rich and fertile vegetation. Osmaniye's economy mainly rests upon agriculture and forestry. In days gone by the financial position of Osmaniye was basically guarded and supported by woodworking and carpentry. In recent years, the town has been exceedingly noted for its ample agricultural production of cotton, wheat, corn, soyabeans and pistachios. Recently in several districts of Osmaniye, Kilim weaving is gaining a favorable economical momentum. Some of the major constituencies of Osmaniye include Bah, Duzi, Kadirli, Hasanbeyli, Sumbas and Toprakkale.
The main bus and Railway station of Osmaniye is located at the heart of the city center. The sea haulage is however executed by means of the Iskenderun Seaport positioned at 75 km further to the Osmaniye Province. Air transportation: You can easily access flight opportunities through the airports sited in Adana and Gaziantep provinces.
History
Once upon a time, the adjoining lands of the city were permanent dwelling places of the Lelegs in the Calcolithic and early Bronze Age. This particular region of Turkey was ruled by some of the foremost civilizations like the Great Hittite State, Assyrian Civilization, Roman Empire, Byzantine Empire, Seljuk and finally the Ottoman Empire.