Seker Bayrami (The Candy Festival)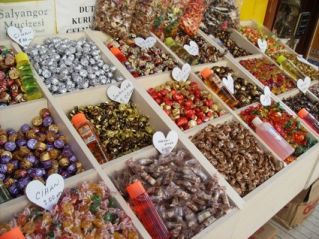 Seker Bayram (also known as Ramazan Bayram or the Candy Festival) is the three-day festival to celebrate the end of Ramazan.

Children are bought new clothes and proudly display them as they walk through town. It is customary to visit friends and relatives at this time – starting with the older generation first. Those who cannot visit in person send cards or telephone their loved ones.

Candies and sweets are eaten during these visits (seker means sugar/candy in Turkish); special food and delicacies are prepared and given to neighbors and friends. Children tend to love Seker Bayram as it is customary for their elders to give them money or little gifts when they visit.