Tokat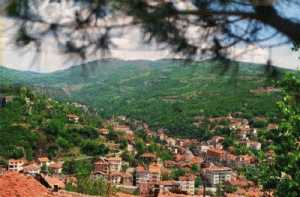 Tokat, a city of 113100 people, (according to 2000 census), is the capital of the Tokat Province of Turkey. The province lies in the mid Black Sea region of Anatolia but Tokat city occupies a more inland site. Tokat produces tobacco, cereals and sugar beets and specializes in horticulture. It mines minerals like lignite, antimony and marble and its industries include manufacture of copper utensils, tanning and calico printing.

The city and the province have a rich past. Roaming the city, you get a feel of the times gone by. Two more historically important cities of Tokat are Niksar, once the capital of the Danishmend Turks, and Zile, 67 kilometers west of Tokat. It is in Zile that Julius Caesar is said to have uttered his famous words 'veni, vidi,vici.

By road you can reach Tokat from every province of the country. Air Transportation is available at Tokat Airport, 17 kilometers from Tokat. There are regular flights from there between Istanbul and Ankara. Tokat has good rail connections also. The Railway line between Sivas and Samsun passes through the Artova, Zile and Turhal districts of the province.