Trekking in Turkey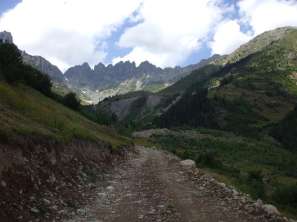 Turkey is not necessarily the first place that would spring to mind when thinking about places to go trekking. But there are a good amount of mountains providing options for hiking.

There aren´t many routes to follow - around five long-distance ones and fair number of shorter-length treks - but all of these provide some interesting views along the way.

Trails on Kackar Mountains take in the beautiful mountain range of Kackar, stretching along the Black Sea coast in the far north-east of the country. It makes sense to have mens waterproof jackets and waterproof trousers if you´re heading on the Kackar Trails, as many of the routes are snow-covered for part, if not all, of the year, so it could prevent your clothing from getting too wet at any point.

One of the most popular treks is the 500km Lycian Way, which was waymarked by Kate Clow. It starts out in Fethiye and goes west to Antalya, going through the Teke Peninsula on the way. It was the first long waymarked trail in the country and it paved the way for others to be created.

St Paul Trail followed in the footsteps of Lycian´s success. It takes you north from Perge and Aspendos towards Yalvac on the plateau of Anatolia.

If you fancy checking out some impressive volcanic landscapes, you´ll be able to head on a number of short trails which wind their way through the area around Cappadocia - close to Avanos, Göreme and Ürgüp.

Over the past few years, progress has been made on a number of new cultural treks around Turkey, so you can expect to see many more options on offer to all you avid hikers in the near future.