Uludag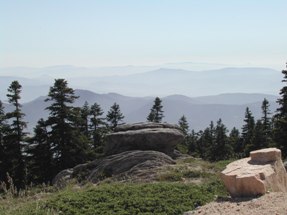 Uludag in the south Marmara region of Turkey seems to be keen on maintaining its reputation as the venue for glorious activities. While in mythology it is the famed Mount Olympus of Mysia from where the Gods surveyed the Trojan War, in present times it is one of the hottest skiing destinations in Turkey. Moreover, lakes, plains and forests combine to make this region a scintillating beauty. Uludag as the western wing of the Pontic Mountains, means "big mountain", in fact it is the highest peak in Western Anatolia rising to 2443m.

Though you could visit this place any time round the year, winter seems to impart an exquisite loveliness to Uludag.

Uludag, with its uncommon name, promises a singular experience and even if you do not enjoy skiing, it offers much more ensuring a memorable holiday for you.