Why are Tourists so Fond of Traveling Around Turkey?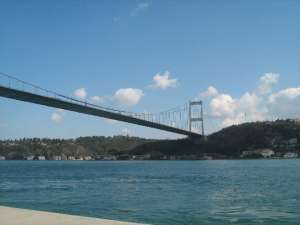 Each year millions of tourists come to Turkey. This is the fastest-growing tourist market in the world. Why? What attracts tourists in this wonderful country? We will tell you about it...
Sea
Of course, this is the main reason that tourists are coming to Turkey from Europe. Turkey has the most beautiful Mediterranean coast and the most beautiful coastline, unspoiled beaches, mountains and primeval nature. In the region of Antalya mountains covered with pine trees are seen right from the coast. Along the national park there are beautiful ancient theaters and temples. It is always warm (you can even sunbathe in December) and there is practically no bad weather. This is a paradise, chosen by the ancient Greeks. Almost all of Hellas, which we know from myths and legends, is... the coast of Asia Minor. The cradle of human civilization!
Hotels
Turkish hotels and their "all-inclusive" service are also very attractive for tourists. Anyone who knows the worth of money, does not see anything wrong in it. On the contrary, "all-inclusive" is the best option for family recreation. Note that the Mediterranean hotels in Turkey are considered the best not only in Europe but also in the world!
Istanbul
This unique city offers an opportunity to combine all kinds of recreation. There are beaches and spa hotels, many boutique hotels in the historic part of town, and every day an event of the world or European level is held. Formula-1 races, concerts (Madonna, Sting...), museums and exhibitions... Istanbul is a country inside the country. Many tourists who travel to Turkey come to the city on the shores of the Bosphorus. It may seem strange, but it can offer pretty cheap holidays, so Istanbul is a city open for everybody, especially for young people.
Cappadocia
A unique place in the heart of Turkey has amazing energy and loveliness. This is a plateau of a few tens of square kilometers, resembling a lunar landscape. Huge stone boulders, mountains, monasteries with ancient Byzantine frescoes, giant underground cities of nine floors and more... Cappadocia is the land of cliffs, riddles and vineyards. Most of the wonderful Turkish wine, which only became popular in Europe, is made here. Enjoy a glass of wine, sitting on the terrace of the hotel, which rooms are carved into the cliff... What can be better?